Ballifield Primary School is located at Handsworth Grange Road, S13 9HH. They provide education for 3-11 year olds. The school is a member of Crucible Co-operative Learning Trust which means they follow the Trust's aims vision and aims.
We supply school uniform to Ballifield Primary, such as:
Polo Shirt
Sweatshirt/Cardigan
Fleece
Waterproof Coat
Book bag/Despatch bag/Back packs/PE Bag
Knitted Hat
Cap
PE T-shirt
PE Shorts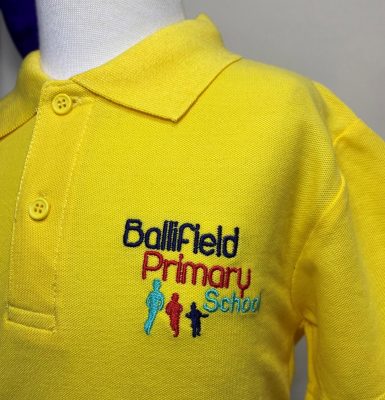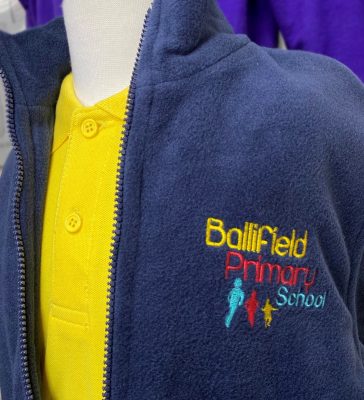 TRUST VISION:
The member schools of The Crucible Co-operative Learning Trust are Athelstan Primary School, Ballifield Primary School, and Brunswick Primary School.
They aim to improve life opportunities for all children. The achievements and attainment will:
Build a sense of community, where children and adults can work together to help one another learn and improve.
To strengthen leadership and governance and raise standards.
Embed co-operative values into the curriculum.
Since the Trust was formed, the schools have gained:
Joint school choir and musicians
Joint leadership development
Cross moderation sessions with teachers
Joint training days for teachers and teaching assistants
ICT working party
Science collaboration
Buy Ballifield School Uniform here!