The role of Primary school education is to ensure the development of children. It is to bring awareness among the children, open avenues of opportunities along with self-development and reduces inter-generation poverty. All children are able to develop their social, cognitive, cultural, emotional, and physical skills to the best of their abilities.
The roles and objectives of primary school
Primary school is to prepare young minds and then using that knowledge to develop instructional strategies for teaching. Early education is the time to find an caring and supportive atmosphere. Education providers must provide safe and positive environments where effective learning can take place.
Primary schools teach children to think analytically, to achieve high living standards, to face challengers and become a part of the community and build basic values. They also can enable students to make friends and develop communication skills.
Benefits of Primary school
Primary education has several benefits in the development of a child, such as:
Supports social and emotional development.
Group interaction can help children develop a sense of respect for others, learn the difference between right and wrong, how to play with cooperation, the importance of haring, solve disputes, follow instructions, and voice their opinions.
Teaches independence and confidence.
It is proven that children in their early phrase of life who attended school that gives a positive and nurturing environment are more stable than those who didn't. Early education offers a safe, happy, and healthy environment where children can obtain a sense of self and explore new things which helps them learn more about themselves.
Improves reading and communication skills.
Communication and reading skills are directly associated with their primary education. Young children who attended primary school have better reading and communication skills than those who didn't.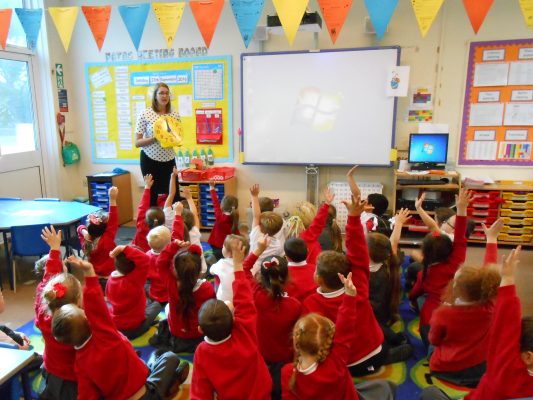 To conclude, primary school forms the lives of children. Children who got early education become more productive and skilled than those who didn't get this fundamental education. It is the foundation for the further education.
Check out our previous blog about Bankwood Primary, at:
https://logoleisurewear.com/2021/09/14/bankwood-primary-school/