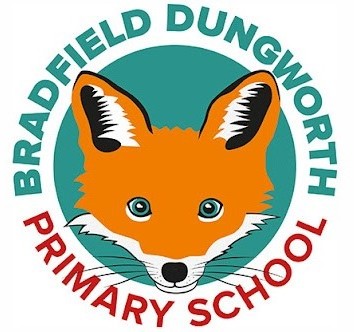 " Everyone in our school family – children, staff, parents and governors – learn together, grow together and strive to be the very best they can be" – Bradfield Dungworth Primary
About bradfield dungworth Primary
Bradfield Dungworth is located at Dungworth Green, Sheffield at S6 6HE. They have 127 students. Students are split into 5 classes (Rainbow class, Fern class, Willow class, Acorn class, and Ivy class).
Their 'enthusiastic and passionate' staff ensure that the children are well taught and supported in their relaxed environment.
peak edge academy trust
The school is apart of he Peak Edge Academy Trust. Benefits of the Trust are:
Deeper partnership working and innovation with teaching and learning- They work well as a group of schools and has a natural step to pursue deeper links. It can better facilitate the sharing of good practice and expertise, as well as provide different career developments for their staff.
Resource sharing- Being apart of the Trust means the schools can share resources which other schools may not have. This can provide better education for he children.
Curricular freedom- Academies are free to better alter the curriculum to meet the needs of their pupils. This fits with the shared ethos of providing an engaging and stimulating curriculum.
Their values are: Trust, Collaboration, Ambition, Responsibility, and Innovation.
Aims and visions
Bradfield Dungworth are a small school supporting children with big ambitions. They inspire children to love learning, to have fun and to express themselves. Their staff work collaboratively to provide 'exciting, creative, innovative and flexible learning experiences in and outside of the classroom'.
The school strive for all students to be working at, above, or well above national standards, while having a strong individual approach with each student making the best progress that they can.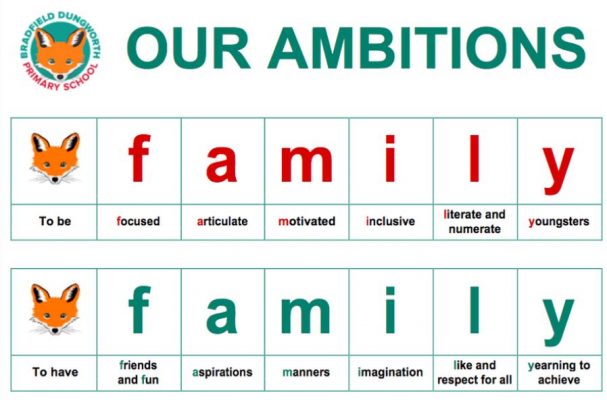 Over the next three years, Bradfield Dungworth aim to achieve four major goals:
Firstly, be a leading participant of a multi Academy Trust, with outstanding leadership at all levels that is flexible, professional and agile, both financially and in terms of Learning and Teaching.
Will be a destination, community school with a high profile and excellent reputation.
Have a creative and stimulating learning environment indoors and out doors to support pupil progress.
Then develop a strong and committed parent community contributions to school development through strategic use of time, expertise, skills and enthusiasm.
What we supply to bradfield dungworth primary:
We supply uniform and PE kit to Bradfield Dungworth, such as:
Polo Shirt
Sweatshirt/Sweat Cardigan
Hoody/Zip-up Hoody
Fleece
Waterproof Coat
PE T-shirt & PE Shorts
Bookbag & PE Bag
Check out the schools website:
https://www.bradfielddungworth.co.uk/
Buy Bradfield Dungworth uniform here